...
normal LEDs are as shown, when you look in your LED - you can see a long and short part inside..  that's not happen on our LEDs from the mouser BOM !! please check it
positive is the square pad on the PCB !!!  short leg is the flat end of the pcb silk (there's a circle with a flat end on the pcb printed)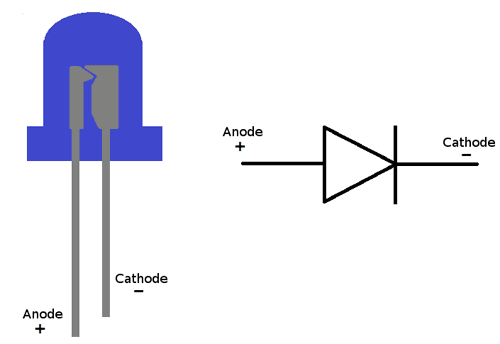 Breakoutboard:
for the LED: the Mouser LEDs don't follow the standard pinout !!!   - the long leg is negativ 
...